ABILITY GROUP are workers compensation specialists providing professional services and solutions.
Need help managing or navigating workers compensation?
ABILITY GROUP are accomplished workers compensation specialists, with track record in optimising premiums, claims, return to work and related matters to achieve sustainable people, financial and business outcomes.
Under resourced? We provide specialist skills & experience.
With industry reputation for making things happen, contact ABILITY GROUP to find out how our tailored services, solutions and expert abilities can help you and reduce stress.
Increasing costs? We can save you money, time & frustration.
Possessing diverse skills and refined abilities, contact ABILITY GROUP to discuss how we can make things happen in your business to reduce costs or improve performance.
Jul
20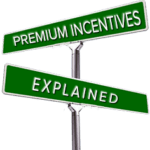 NSW workers compensation has seen significant change in the last 24 months & it is difficult for businesses to stay updated. Under current NSW legislation, there are various different incentives that can reduce premiums payable. To make things easy we have summarised each incentive.
Read more
Go to blog