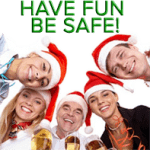 It isn't surprising Australians call the December to January period the silly season. It is one of the busiest times of the year and most dangerous months for workers. With workers stressed about competing demands, psychologists also suggest it is important to be aware of mental health in the workplace as well as physical injuries.
Year-end celebrations are a chance to relax and unwind following a busy business year. Although no one wants to be a wet blanket, employers need to be aware of their duty-of-care obligations during year-end functions. Duty of care comes under the Work Health and Safety (WHS) laws and employers are responsible for their workers, whether their year-end celebrations or functions are held on or offsite
Avoid potential serious situations or workers compensation issues by taking time to read some key articles from leading sources.