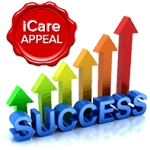 Prior to our engagement, our client for many years used a different consultant / broker. Needless to say our client was excited to hear we had been able to successfully reduce their NSW workers compensation premium by $90,000. Based on a comprehensive review of their program,
$90,000 Premium Reduction Success – ABILITY GROUP were successful in achieving a reduction in premium for one of our clients. Based on a review of historical claims a comprehensive request was sent through to icare for review. After much back and forth a favourable decision was made with one particular claim in question being removed from all premium calculations in the impacting years. The result was a total saving of approximately $90,000 for the client.
Such requests require a thorough review and are only successful in certain circumstances. ABILITY GROUP are able to recognise scenarios which fit the criteria and utilise strong relationships with icare to assist these favourable outcomes. From an employer's perspective, it is looked upon favourably if they encourage return to work and have good Work Health & Safety policies and procedures.
Need help contact us.