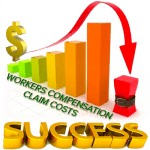 After a new client engaged ABILITY GROUP to assist with a complex claim, our efforts secured a fantastic outcome that will save our client approx. $400,000 in premium increases. By the time we were involved,  solicitors and an arbitration date we already booked. The insurer had communicated very little to the client and what the injured worker was seeking through a settlement was a large amount that would have significantly impacted their premium.
Claim Review Saves Client $400,000 – After being engaged, ABILITY GROUP immediately escalated the claim to a senior level within the insurer as little appeared to have been done considering the nature and potential impact of the claim. Prior to arbitration a tele-conference was booked which ABILITY GROUP attended and pushed for further evidence to be gathered and a delay on settlement. Following this an arbitration date was set and through ABILITY GROUP's discussions with the solicitors and the client a strategy was agreed on to minimise the impact to the client.
On the day of arbitration the injured worker's solicitors agreed on the offer proposed which resulted in the client saving at least $380,000 in premium costs when compared to what the injured worker was seeking. The result came about after a thorough review of the evidence, a well thought out achievable strategy and collaborative approach that ABILITY GROUP have orchestrated.
Our team were excited to achieve such an important outcome for our client and find it immensely rewarding when our efforts achieve such a fantastic result.