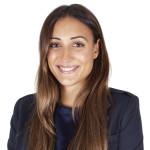 We are excited to welcome Tania to ABILITY GROUP. After 4 years as a clinical physiotherapist, Tania joins HEALTH ABILITY as a specialist rehabilitation consultant. With expertise in assessing and treating a variety of injuries, impairments and conditions, Tania's professional and enthusiastic approach will assist in accelerating the return to work of injured workers following a workplace injury.
Health Ability Welcomes Tania – Tania is an outgoing, enthusiastic individual who communicates effectively with all stakeholders to build rapport and ensure rehabilitation plans are customised to facilitate return to work for injured workers and employers. Tania provides onsite physiotherapy to our clients to assist their workers in understanding how to perform tasks safely and manage any niggling issues that may impact their ability to perform at work. Her ability to liaise with case managers, doctors and specialists ensures that communication is open, efficient and focussed on returning injured workers to their pre-employment role.
We look forward to having Tania part of our team and we are confident she will provide excellent service to our clients.