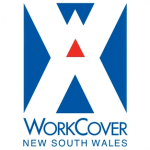 Earlier today WorkCover NSW announced 2015 Scheme Agent Deed and changes associated with the submissions made earlier this year by existing and new insurers/agents for NSW Workers Compensation licences.
Effective from 1 January 2015, there will only be 5 NSW Scheme Agents (reduced from 7 currently operating) with resulting changes to impact a significant number of NSW businesses.
We believe it is important brokers/advisers/businesses understand what the changes announced today mean. Also find out which existing insurers will exit the NSW Workers Compensation scheme and understand more about today's 2015 Scheme Agent Deed.
NSW Workers Compensation 2015 Agents Announced – Today WorkCover NSW announced both Xchanging and Gallagher Bassett would cease being scheme agents on the 31 December 2014. The portfolios from these agents/insurers will be transitioned to other existing agents. It is also important to understand that other existing agents will have certain clients moved to re-balance the market share linked to performance, etc.
For further information, please refer:
Source: NSW WorkCover
Title: NSW Workers Compensation 2015 Scheme Agents Announced
Read Time: < 1 mInute