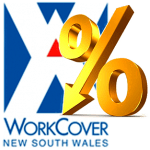 Following from recent NSW Workers Compensation Changes 2014, further changes were announced yesterday by NSW Treasurer Andrew Constance and Minister of Finance & Services Dominic Perrottet as part of the NSW 2014-15 budget. The changes will lead to further reductions in NSW workers compensation premiums and help make the WorkCover scheme both fair and sustainable.
On average WorkCover Industry Classification (WIC) rates will reduce on average by a further 5% and will contribute to the Premium rate reductions announced in May 2013 and subsequent rate reductions announced in November 2013.
Although we are still awaiting communication of what the NSW workers compensation cuts will actually be, we believe these will help alleviate some of the premium increases expect as a result of the recently announced decision to reduce the Industry Cost of Claims Rate (ICCR).
Should you have concerns, please contact us to discuss.
Please read the NSW Government Announcement here