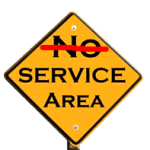 Services issues can be a source of frustration for certain businesses when it comes to insurance. In workers compensation service responsiveness is key in minimising claim costs and resulting impacts to premiums. Small and medium businesses not receiving appropriate service can expect delays that can increase workers compensation related costs. Large businesses aren't immune with service and support varying greatly between insurers and claims managers. Changing claims managers and unresponsiveness can be things of the past. These service issue were highlighted recently by the NSW Minister of Finance who is seeking to change the revolving door insurer's face with staff. There is also a short video highlighting some of the common issues. When ABILITY GROUP are engaged, we work with our dedicated services teams to drive outcomes
Service Issues We Can Fix That – Early engagement with claims is critical with assessment, treatment and returning injured employees to work. When communication gaps appear or responses are slower than ideal, the impacts can material.
The article below refers to issues some of the insurance companies have faced via turnover of staff and it is an interesting read. One step furthe the video below include Minster for Finance, Services & Propoerty –  Dominic Perrottet sharing his views regarding workers compensation as well as feedback from injured workers, etc.
Source: Insurance News
Title: NSW workers' comp scheme acts to stop 'revolving door'
Read Time: 1 minutes
Watch video: 3 minutes 34 seconds https://youtu.be/El4lD5vzJ94