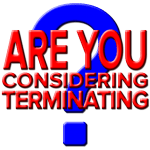 Workers compensation injuries have personal and financial impacts for the injured employee as well as their employer. At times and depending on the circumstances, it can be difficult for businesses to create suitable duties and effectively manage this process. When such situations become increasingly frustrating for a business to manage, we occasionally get asked about the process of terminating injured employees.
This is a complex area and needs to be treated with a high degree of caution, sensitivity and consideration.
Terminating Injured Employees
Recently ABILITY GROUP attended a Gillis Delaney Lawyers seminar on this topic "Terminating Injured Employees". As we would like to provide greater insight into this topic, below is a summary of the key points/considerations raised:
Contract of employment – is it oral, written or implied?
Understand the obligations of the employee and employer
Clear documented management of the injured employee and light duties provided is critical
When to consider termination
Checklist before termination
Terminating injured employees requires a due process and supporting documentation, to ensure risks are minimised engaging external experts can provide assistance and appropriate advice.