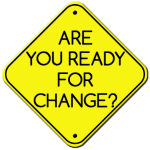 The majority of medium to large NSW businesses are yet to receive their 2015/16 Premium Renewals calculated under the new formula. These business are yet to therefore see the impacts the 30 June 2015 NSW scheme changes will have on their business. With the workers compensation insurers currently anticipating to commence releasing the 2015/16 premium renewals next week, we are recommending businesses should prepare for this transition.
In the short term, many businesses will be facing higher workers compensation premiums than they previously paid. We recommend businesses subsequently should shift their focus to understanding how to minimise the financial and people impacts of these changes longer term. ABILITY GROUP has been busy working with clients and brokers in preparation and for a transition plan and further information
Transition To The New Premium Scheme – For many businesses developing short and long term plans associated with the NSW Workers Compensation scheme changes will be important in minimising the financial and people implications to their business.
WorkCover NSW outlines a transition plan outlining the following:
30% Cap on Premium increases during transition
Performance discount for good performing employers
Assessing risk only once a year
Investing in building safer workplaces
Rewarding good performance
Incentives for swift Return to Work (RTW)
Improving your performance and reducing your premium
For further infromation on the above, please read the following:
Source: WorkCover NSW
Title: Transitioning to the new premium Scheme
Read Time: 2 Minutes