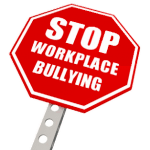 Recent changes relating to Workplace Bullying took effect 1 January 2014 and it is important businesses understand what the changes mean and how they can address workplace bullying. We are seeing an increasing trend of workers compensation mental health and psychological related claims (which are 7-8 times more costly than physical claims) with the majority due to workplace bullying. Early intervention and appropriate internal processes can help minimise risk of such claims and therefore avoid significant premium increases. Management of these types of claims is critical and businesses need to take steps to minimise risk.
Below for your convenience is some key reference material relating to Workplace Bullying and the changes.
Please let us know if you would like to discuss.
Source: Fair Work Australia
Title: Fair Work Act – 1 January 2014 changes
Read Time: <2 minutes
Source: Next Gen Teams 
Title: Bullying – The Dreaded Buzzword in the Workplace
Read Time:  2 Minutes