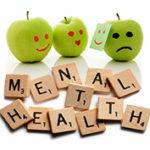 Mental health issues are the 3rd most frequent health condition after cancer & health disease.  This means supervisors are likely to be managing workers suffering from a mental illness. We have identified common mental health hazards & workplace risk mitigation strategies.
An increasing concern for many businesses are the risks of mental health related incidents, injuries and resulting workers compensation claims. We have covered this topic previously and with psychological claims being 7-8 times more expensive than physical injuries the impacts of being reactive is a risk too large for many businesses.
Mental Health – Physical incidents are often reported in a business environment however mental health related matters are often over looked. Below we review some proactive strategies businesses can adopt to help minimise mental health workplace related risks.
Common mental health hazards in the workplace:
Workload pressure/demand and control
Lack of support
Lack of recognition / reward
Poorly defined roles
Organisational change
Organisational injustice
Workplace trauma
Workplace bullying and harassment
There are many approaches to human resource management that can impact the injury management process and return to work. However employers are obligated to take steps to eliminate and minimise risks in the workplace. Employers are obliged to identity possible workplace practices,  actions or incidents which may cause, or contribute to the mental health of workers.
Tips to create a safe and healthy workplace
When implementing workplace polices it is important to consult with staff so that they are involves and have an understanding of the policies and what applies to each individual workplace. A combined approach to health and safety this can improve the overall health of the workplace can:
Increase productivity
Increase staff morale and reduced stress levels
Reduce absentees
Minimises risks and hazard through both management and reviewing controls
Avoids breaches of health and safety laws
Develop effective policies and procedures
The use of well documented Policies & Procedures will at times assist business in minimising the people, business and financial impacts associated with mental health related issues in the workplace. Not having the following Policies & Procedures creates greater risk of mental health and other related matters escalating.
Employee contracts (including Pre-screening medical and functional assessments)
Code of Conduct
Policy for discrimination, bullying and harassment
Grievance handling policies
Disciplinary policy
Performance management
Leave policy
Hazard/incident reporting
Health and Safety policy
Drug and alcohol policy
Use of social media
Dress policy
2. Flexible working arrangements
Ensuring the health and safety of workers to not cause ill health or aggravation to pre-existing conditions including making reasonable adjustments  to meet a workers needs
 3. Access to counselling and support services
Employee Assistance Programs (EAP) provide employees with confidential support from experts at times of need. Often they will assist in mitigating certain workplace related risks as well as provide independent expert assistance for those in need.
4. Education and Training
By providing employees with access to education and training this can provide an important foundation for a mentally healthy workplace. Employees can obtain a greater understanding of workplace, role responsibilities and expectations to assist in avoiding minor issues compounding. Training/Educational session can include:
Job specific training/instruction
Induction training
Health and Safety training
Stress management skills
Communication skills
Contact us to discuss or for more information and useful tips on managing mental health in the workplace please refer to:
Mental Health First Aid Australia
Preventing psychological injury under work health and safety laws – fact sheet
* Beyond Blue, mental health in the workplace